Twice a year (as needed) the Milwaukee Friends Meeting hosts a four-part series to help inform those who are thinking about becoming a Quaker or who are new to Quakerism. Some combination of the below topics are covered during the four sessions.
The workshops are held weekly over a one-month period and last approximately 60 minutes on Sunday prior to Meeting for Worship. It is highly recommended that participants commit to attend all four workshops. All sessions are held at the Milwaukee Friends meetinghouse.
If you are interested in attending the next scheduled workshop series, please click here and leave us a message.
Read what participants have to say about these workshops
"This was a very helpful and interesting set of workshops, professionally prepared and delivered. Take it on the road! "
An Overview of Quakerism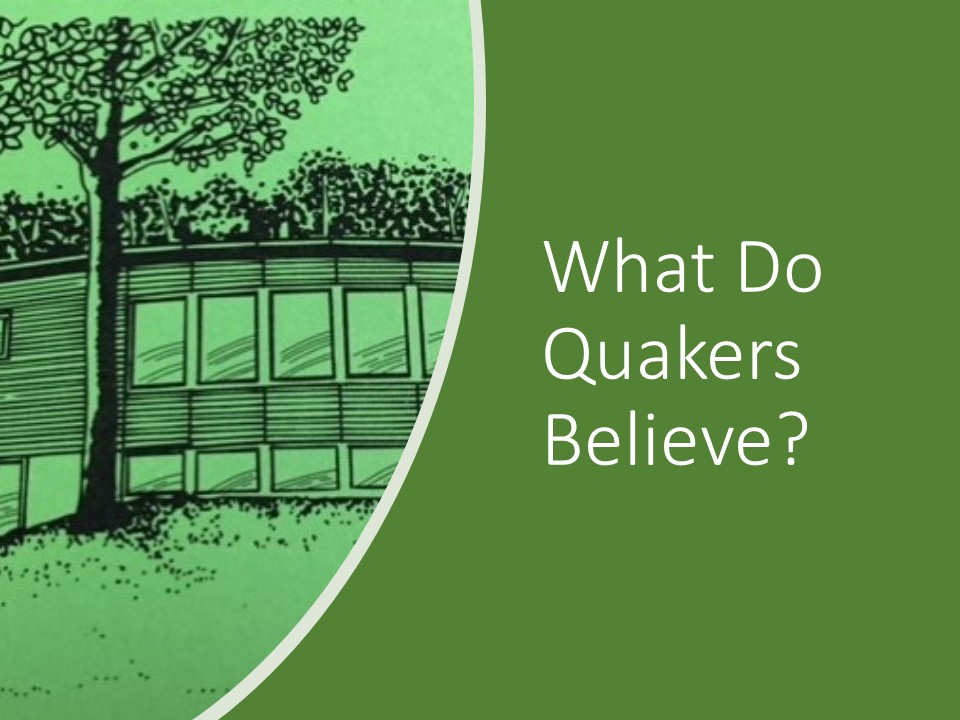 A general overview of the Quaker way of life including basic "Faith & Practice" items.
"The one-on-one in which I met a new person and had a chance to express myself (was most helpful). Also, the handout and PowerPoint presentation are excellent "
Meeting for Worship
How to approach meeting for worship. What to expect. What is vocal ministry?
"Since our worship style is silent, it was difficult for me as a newcomer to figure out what was going on. I think that this session would be very helpful to anyone, but especially newcomers"
Living Our Testimonies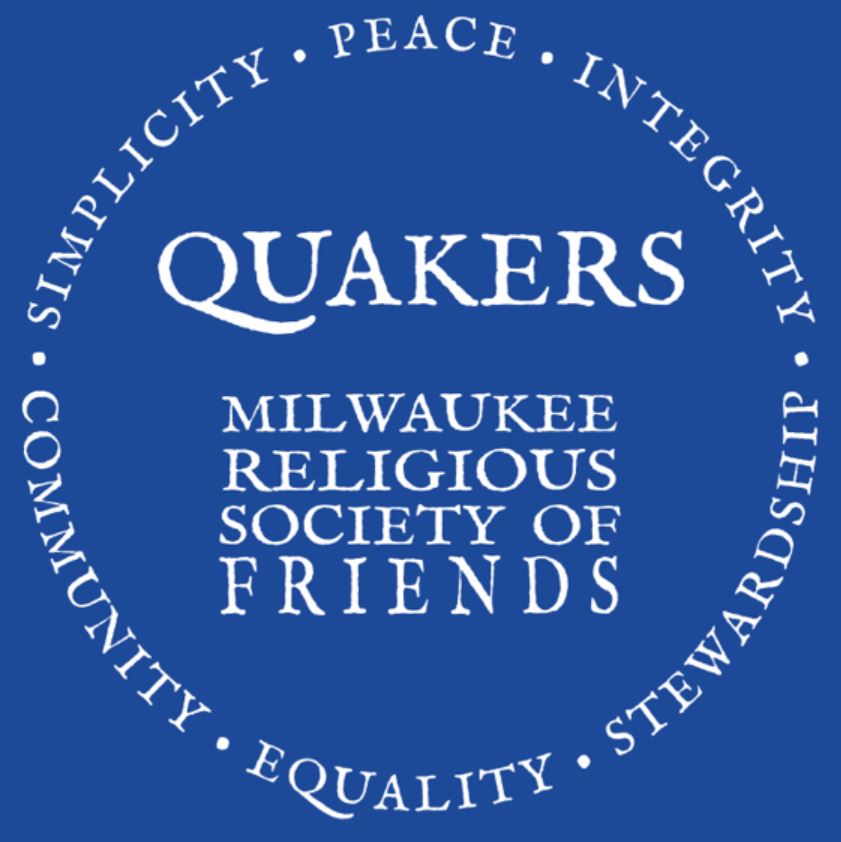 A review of the six testimonies and a discussion of what it means to live a "sacramental life".
(Most helpful was) "Seeing others had apprehensions with the word sacrament and knowing that we all are in unity in a creed less faith"
"I had never thought about this before"
Quakers and Christianity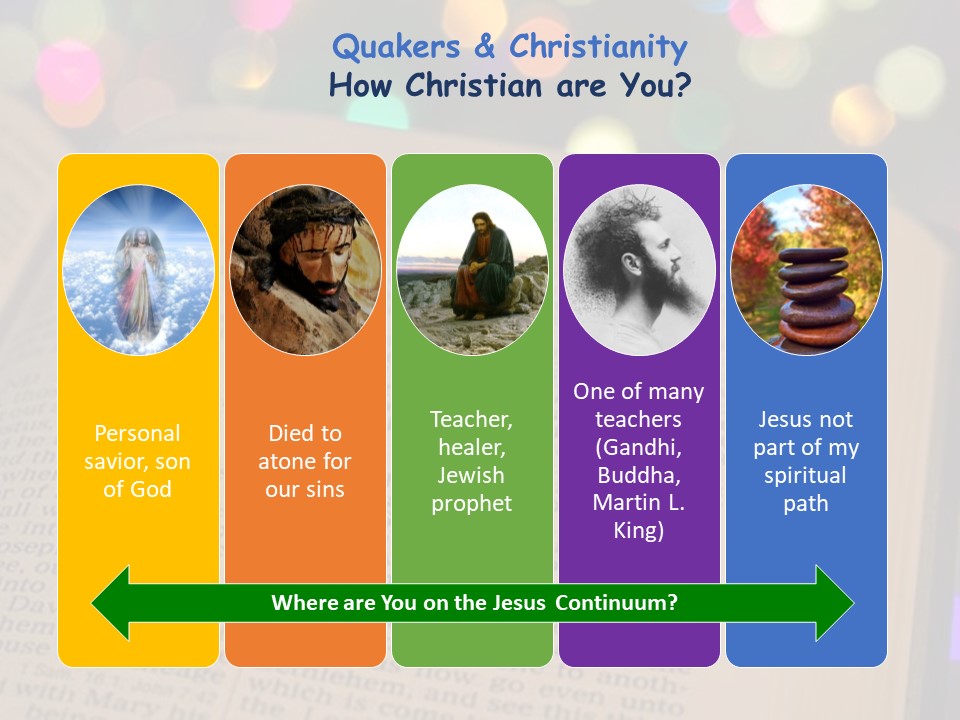 The early foundation of Quakerism was deeply rooted in Christianity. Many Quakers continue to follow a Christian path while others find inspiration in other traditions….or none at all.
"The Jesus continuum was interesting. I enjoyed finding myself there."
Integrating Into the Life of the Meeting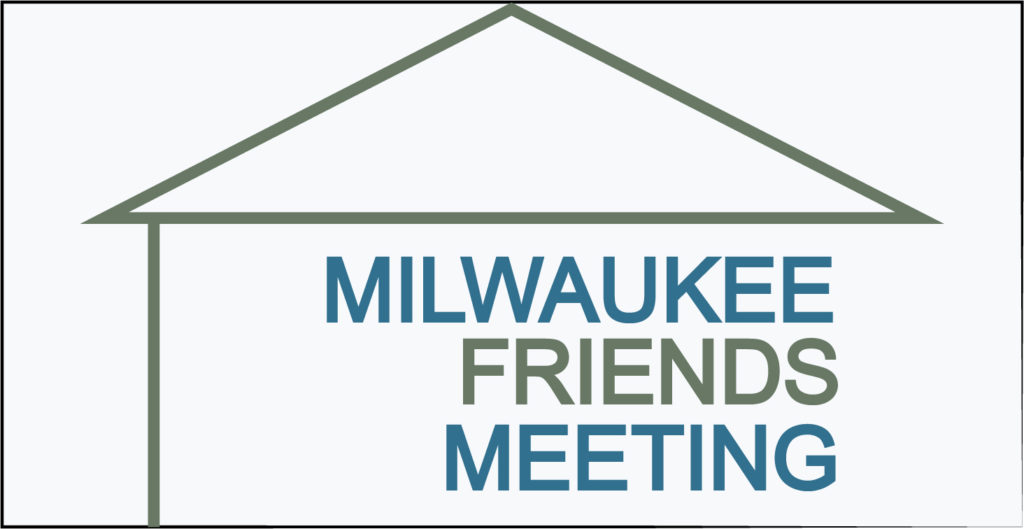 How do newcomers and the community get to know each other? what does it mean – in a practical way – to have a community where "everyone is a minister"?
"Your slide that outlined our committees was very helpful. I think the general discussion of what is involved with keeping our Meeting alive and well was quite instructive. It takes many hands! "