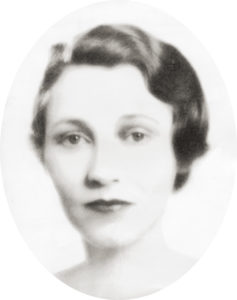 The Eleanor Backus Peace Award is given in honor of Eleanor Backus (1907-1999), a longtime member of the Religious Society of Friends.
Eleanor was a peace educator and activist all her life. She was an active member of the World Federalist Association, an organization founded in 1947 to foster the establishment of law on an international level. She participated in the activities of the Greater Milwaukee United Nations Association, hosting meetings of the group well into her eightieth year, and was a founding member of the local chapter of UNICEF (United Nations International Children's Emergency Fund). She was also active in the Women's International League for Peace and Freedom.
In the 1950s, Eleanor participated in vigils to protest the manufacture and use of chemical and biological weapons. In the 1960s, she marched in opposition to the Vietnam War. She held a degree in international relations from the University of Wisconsin-Madison. A mother of six, Eleanor believed it was "wrong to bring children into the world and do nothing about the world they are inheriting."
In 1994, she presented the first award in her name to students at North Division High School.
Backus_Peace_Award_Flier-2023

Backus_Peace_Award_Application-2023
Deadline is midnight, November 12, 2023.