There is a rich ethic of peace and justice that weaves through the Milwaukee Friends Meeting (MFM), providing ample opportunity for anyone to participate at whatever level they feel comfortable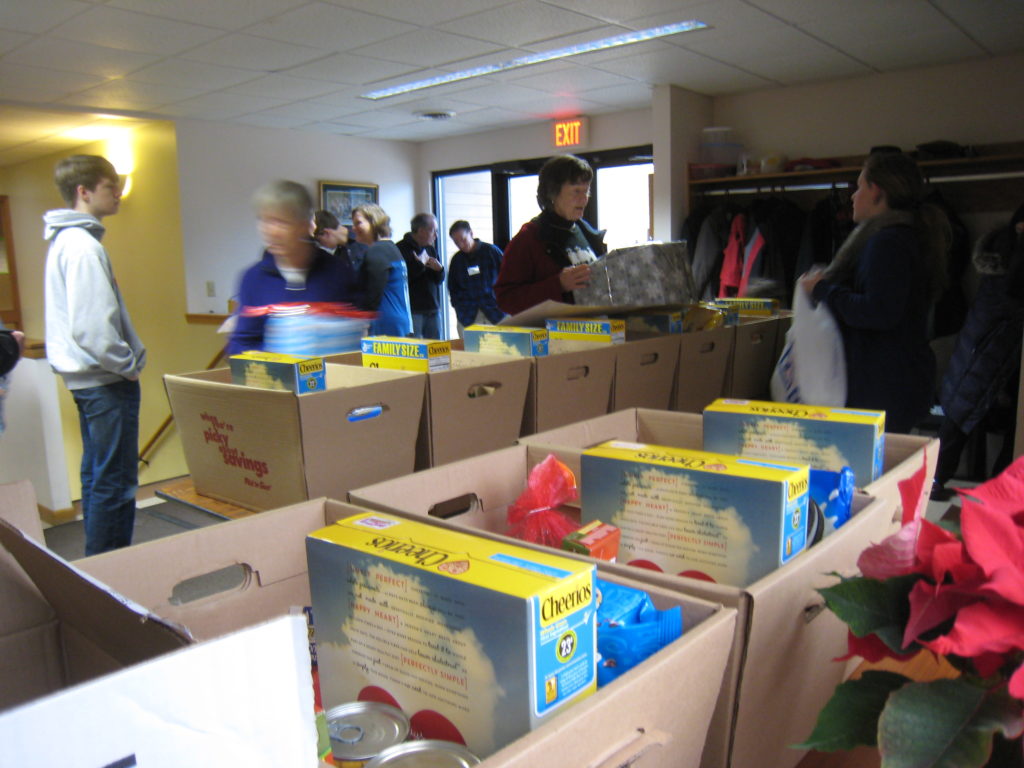 Service
The Milwaukee Quakers is not a large group, but we do have big hearts and willingly dedicate our time, talent, and dollars to assisting others.
The Loaves and Fishes Committee – Serves a monthly meal at Casa Maria Hospitality House, provides sandwiches monthly to Repairers of the Breach, delivers used books to the Womens' Correctional Institution, brings an annual lunch to Habitat for Humanity workers, coordinates contributions to the Riverwest Food Pantry, takes Thanksgiving and Christmas baskets to Imani House, gives Christmas gifts to Imani's children, and performs other tasks as needed.
Prison Ministry – MFM Members travel monthly to the Waupun and Fox Lake prisons to hold services and to provide ministry and support to those who are incarcerated there. Support is also provided through regular written correspondence with those we have served, with written relationships sometimes lasting years.
Eleanor Backus Peace Award – Each year, MFM donates a $500.00 scholarship to a senior in a MPS High School who demonstrates – through a written essay – their dedication to peace and justice.

Teaching Young Peacemakers
Each summer, the Milwaukee Friends Meeting hosts two, one-week Peacemakers day camps for local children. The goal of the camp is to promote peace and teach peacemaking skills to a diverse group of children in a safe, fun environment. Through play, discussion, creative arts, music, helping others, and interacting with nature, campers gain confidence in themselves as peacemakers.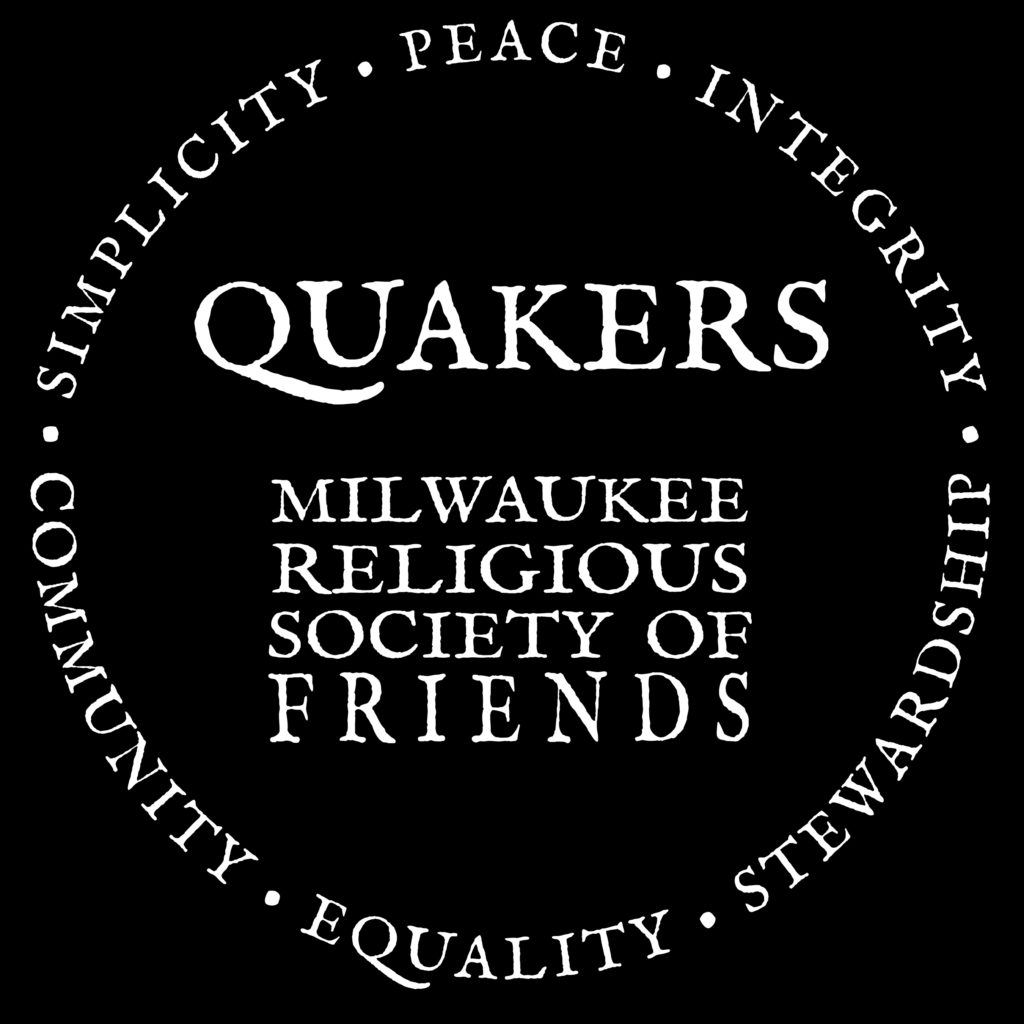 Advocacy
While it is important to help people meet their immediate needs through our service activities, we realize that lasting change will only come through dedicated work towards social change.
Peace & Justice Committee – This committee is a place where people struggle with the question of how do we live with an open heart in the midst of so much suffering in the world. The goal is to foster individual internal reflection that will lead to collective social action. Such reflection has led members to participate in a weekly Jericho Walk protesting immigration policies and supporting the work for a livable climate.
Legislative Advocacy – The Friends Committee on National Legislation fosters advocacy meetings with local federal elected officials and coordinates letter writing campaigns on critical national concerns.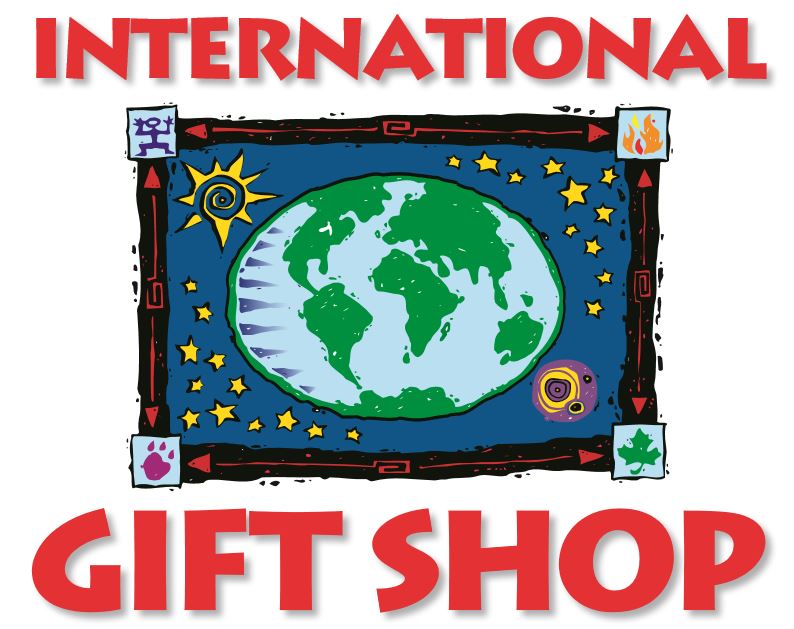 Funding for Social Change
Annually since 1971 the MFM has hosted the International Gift Shop, featuring gifts made by workers and artisans from Milwaukee and around the world. All proceeds from this event are donated to national and local organizations that reflect the Meeting's concerns for peace, justice, and assistance to the needy
Support Local Organizations – In addition to the proceeds from the annual gift shop, we dedicate funds annually from our own budget to assist local nonprofit organizations that promote peace and justice.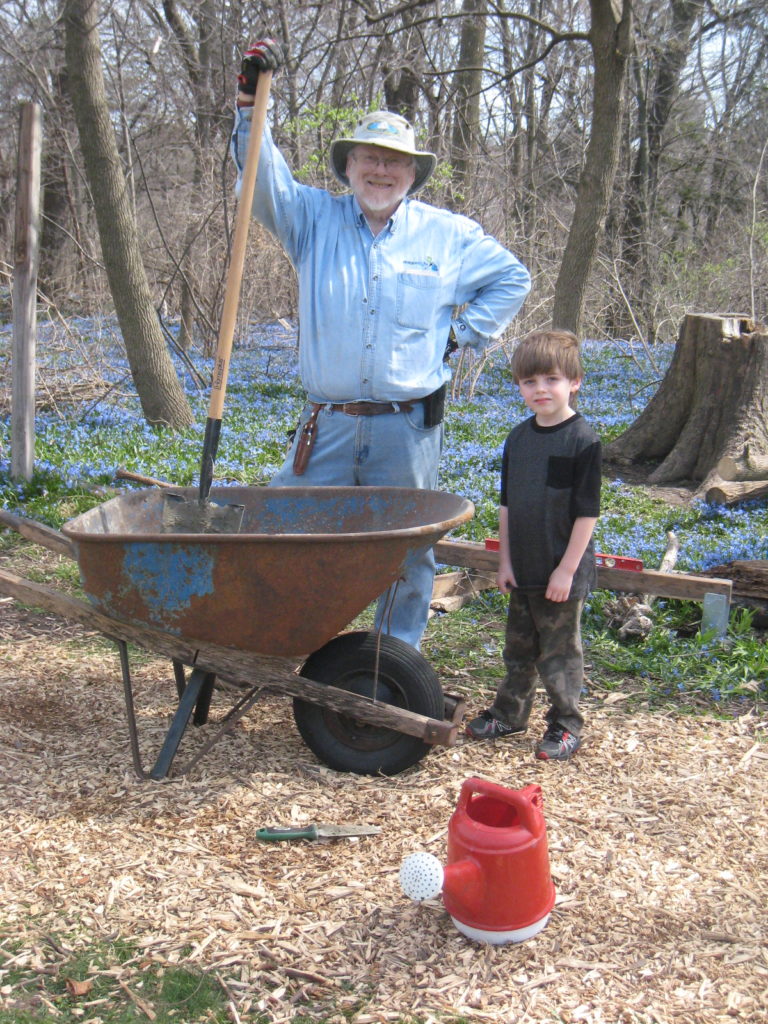 Environmental Stewardship
We believe there is a direct correlation between listening for the voice of the Divine from within and working to support a sustainable environment.
The Koenen Land Preserve – The MFM Meetinghouse sits on about 3.2 acres of wooded land that we own and manage. We strive to maintain and improve the land so that it is a healthy woodlands ecosystem and a place where Friends and others are welcomed to find nurture for their spiritual lives.
Community Gardens & Kids Kompost – We dedicate a large section of our land to promote community gardens that are open to members and neighbors who wish to grow their own flowers and produce. As a companion to the gardens, MFM sponsored Kids Kompost – a composting system used to support natural soil enrichment.

Community Partnerships
MFM supports local organizations working for peace and social justice, such as the Milwaukee Inner-City Congregations Allied for Hope (MICAH), the Interfaith Conference of Greater Milwaukee, and the Peace Learning Center by providing funding, and by participating on their boards and leadership committees.